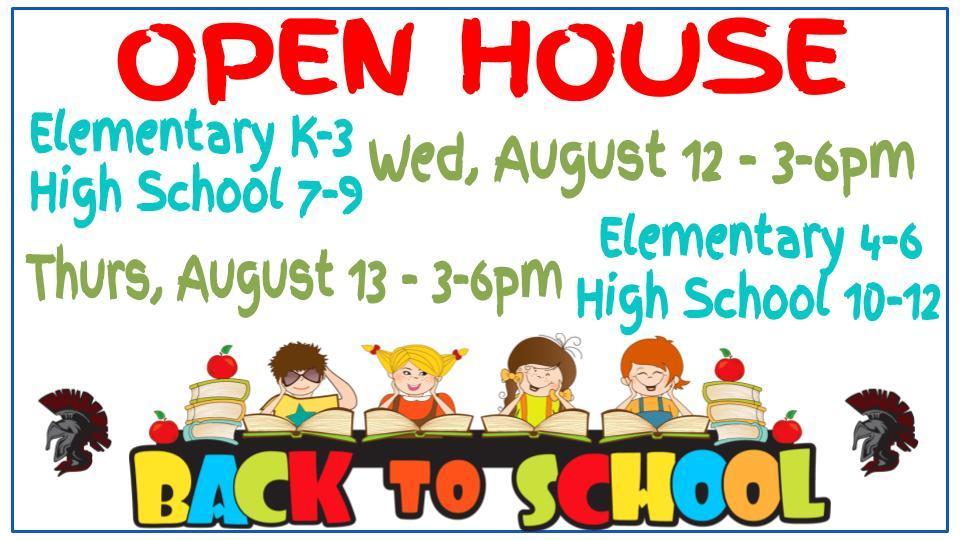 OPEN HOUSE!!
Jessica Pinkerton
Friday, August 07, 2020
In order to meet social distancing guidelines, we have split our annual open house into 2 nights.
On Wednesday, August 12th from 3-6 pm, Elementary grades Kindergarten, First, Second and Third and High School grades Seventh, Eighth and Ninth will be able to come and meet your teachers.
On Thursday, August 13th from 3-6 pm, Elementary grades Fourth, Fifth and Sixth and High School Sophomores, Juniors and Seniors will be able to attend.
We ask that you please do not attend if you are experiencing any COVID-19 symptoms or have tested positive within the last 14 days. Face masks will be required when social distancing is not available. Everyone entering the building will be screened in insure the safety of everyone in attendance.