News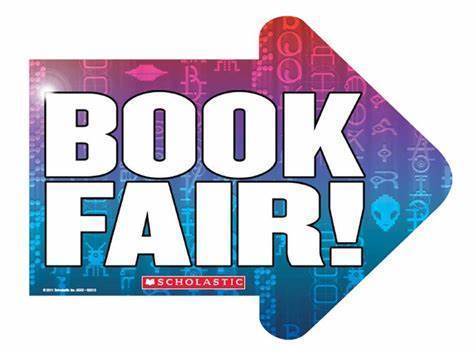 KIRBY ELEMENTARY SCHOOL Book Fair Nov. 2 - Nov. 15 Our Book Fair is online! Support our school and help your child discover new books, favorite characters, complete...
Monday, Oct. 26 - Be happy and dress as a DISNEY/CARTOON CHARACTER!! Tuesday, Oct. 27 - Be brave and dress as a MATHLETE OR ATHLETE!! Wednesday, Oct. 28 - Be drug free...
SEE ALL NEWS
LIVE FEED

Alissa Kelley
about 20 hours ago
Statement from the POC/School Nurse: As of today, 10/22/2020 there are zero active cases of Covid-19 amongst our students and staff. Those that have been quarantined is due to close contact off campus. We are in no threat of a shutdown and there are no individual classes in threat of quarantining. Again, there are zero active cases on Kirby School District campus. Thank you ~ Alissa Kelley, K-12 POC/School Nurse

Kristina Reid
1 day ago
FALL PICTURE ORDERS: There seemed to be some confusion with picture orders, so I am going to have another order date. This fall, all proofs are digital. If you have an elementary child their teacher sent you an email at the end of September to the email you provided when school started. It included the proof viewing link and order form link and all my contact information. If you have a 7th-11th grader the email link was sent to their school email address to share with parents. If you can't retrieve those emails, you can email me directly and I will send you all the info. Please don't contact school as they will just have to refer you to me. The new deadline will be Thursday November 5th. My email for pictures is ktmdphotos@gmail.com. Please include the child's name, grade (+ teacher if in elementary). Thanks, Kelly
Jessica Pinkerton
2 days ago
ATTENTION PLEASE! Tomorrow night's game at Emerson has BEEN CANCELED! Senior Night was scheduled to be Tuesday, Oct 27 vs Bradley. The game is still scheduled but the Senior Night ceremonies have been moved to Tuesday, December 1 vs Dermott.
Jessica Pinkerton
3 days ago
Freshmen Carlie Neel is putting together a project to assist the homeless. She is re-using plastic bags to make mats that can be used for sleeping and many other things. If you would like to help Carlie, you can donate plastic bags and/or hygiene products. There will be a box in front of the gym tomorrow afternoon for donations!! view image

Alissa Kelley
4 days ago
Picture retakes are Wednesday, Oct 21st starting at 10:00 am in the saferoom.
SEE ALL POSTS