News
June 24, 2020 Dear Parents of Kirby Students, The Kirby School District would like to start off by thanking you for how well you handled the unexpected closing of our...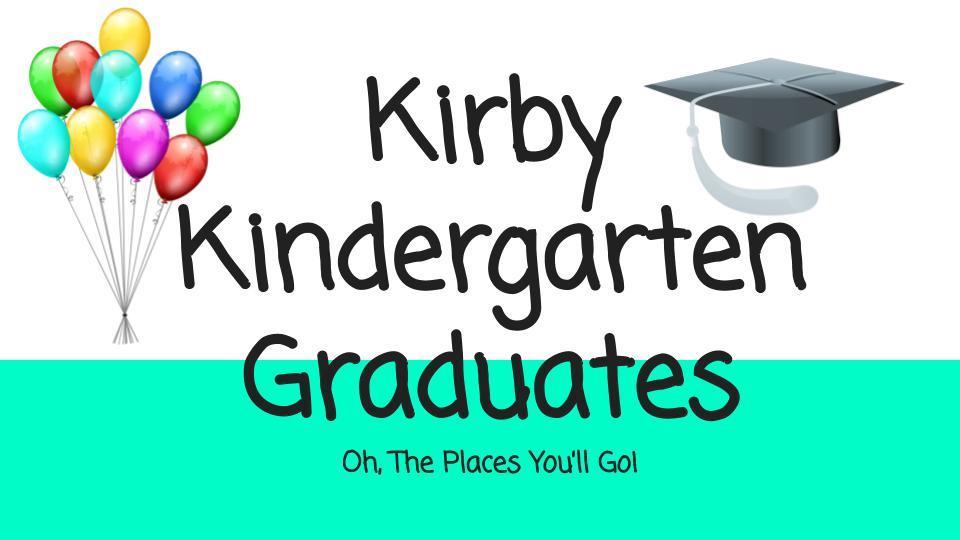 Class of 2032! Doesn't seem right, but as the parents of the Class of 2020 can tell you, it will happen before we know it. This is not goodbye, but rather hello or LOOK OUT...
SEE ALL NEWS
LIVE FEED
Jessica Pinkerton
about 22 hours ago
Now accepting applications!! view image
Jessica Pinkerton
6 days ago
7-12 Grade Registration: Come fill out your paperwork for the year, pick up your schedule, sign concurrent paperwork, and/or register for classes on any of the following days: Monday, Aug. 10 8-2:00 Tuesday, Aug. 11 8-2:00 Wednesday, Aug. 12 8-2:00 Open House - will be announced at a later date
Jessica Pinkerton
6 days ago
Kirby PTCO will be purchasing all K-6th school supplies needed for the 20-21 school year EXCEPT: *earbuds or headphones *reusable water bottle *backpack Please check with your child's teacher before purchasing earbuds or headphones. Some teachers already have them and others may have a preference.
Jessica Pinkerton
7 days ago
7-12 graders, please check your school email to fill out your Google form to register for classes! If you have questions, email brandi.tolleson@kirbytrojans.net.
Jessica Pinkerton
11 days ago
Due to 1 positive COVID-19 test among staff, the district offices will be closed the week of July 24th - July 31st. We will reopen when appropriate. All people who were in contact have been notified.
SEE ALL POSTS