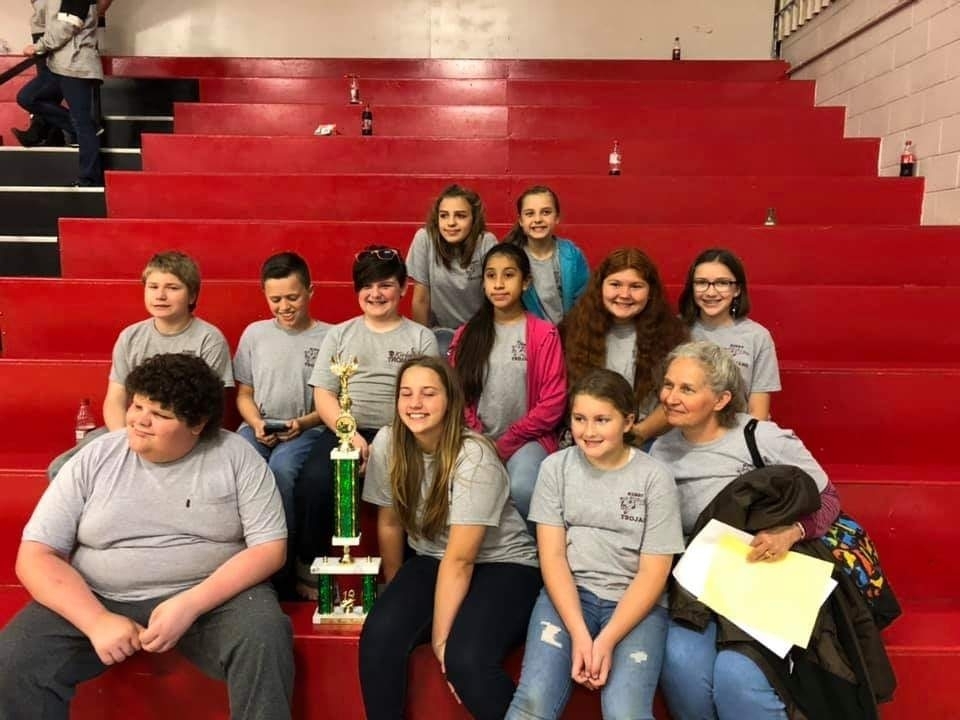 Kirby Elementary Choir earns 1st Place!!!
Kirby School District
Saturday, May 11, 2019
The Kirby Elementary Choir competed in a competition today at Cutter Morning Star in Hot Springs. The judges commented that they showed lots of energy, were very creative and fun to watch, as well as awarding them first place!!!
Congratulations Kirby Elementary Choir, Mr. Hatecote and Mrs. Wright on all your hard work! We are all very proud of you!!!