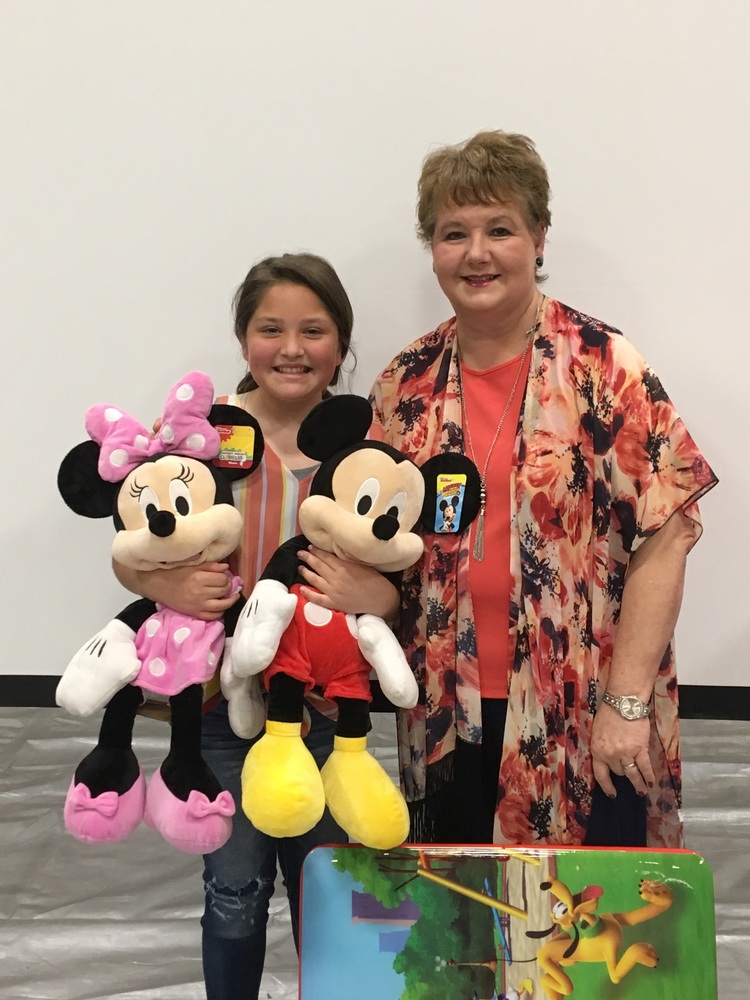 Congratulations Kirby Elementary Students!
Kristina Reid
Monday, May 20, 2019
Congratulations Kirby Elementary Students on a successful year of Reading!!!!!!!
70 Kirby Elementary Students had 100 AR points or more in Reading.
Haylee Trujillo- Winner of Mickey and Minnie Mouse along with the table and chairs from the AR 100 point club drawing out of the 70 students!
Also, certificates and Walmart gift cards from Olds Foundation for top 5 KES AR Reader points! Congratulations!!!!!!
Montana Cook-400 points and $50 card .
Amanda Brock-322 points and $25 card
Isaac Espino-317 points and $25 card
Cora McNeal—302 points and $25 card.
Jessie Espino-300 points and $25 card!
Great job!