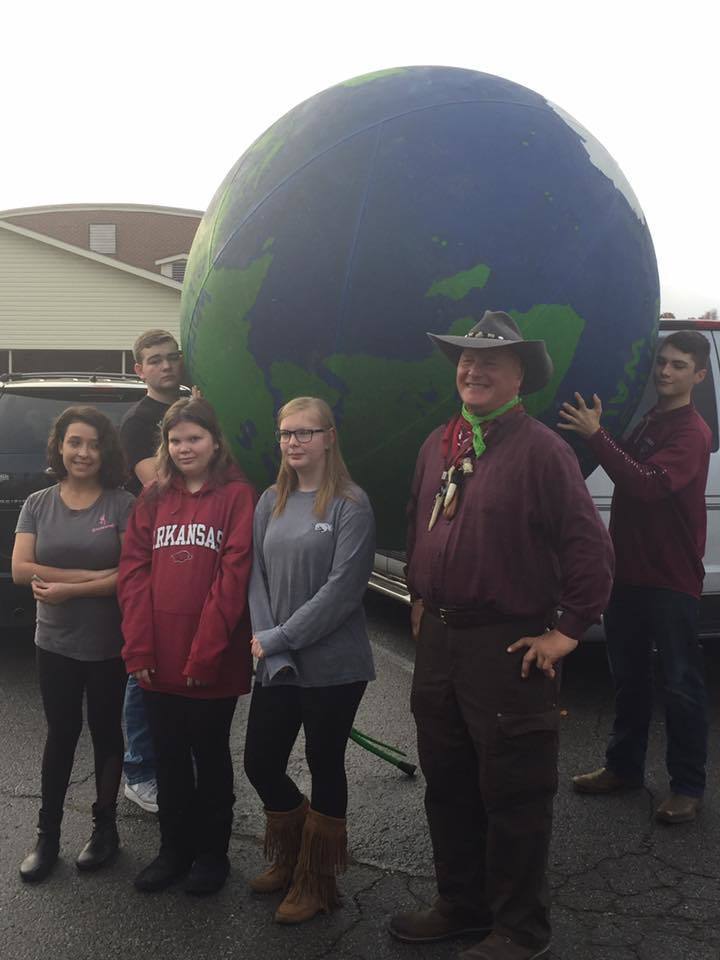 "World Guy" Visits Kirby School!
Jessica Pinkerton
Friday, November 30, 2018
Mr. Eric Bendl is rolling a giant globe across the country in honor of his late mother who passed away from diabetes. Mr. Bendl stopped by our school today to share awareness about diabetes and tell his story of his walk with Kirby's students!
Thank you, Mr. Bendl!!!