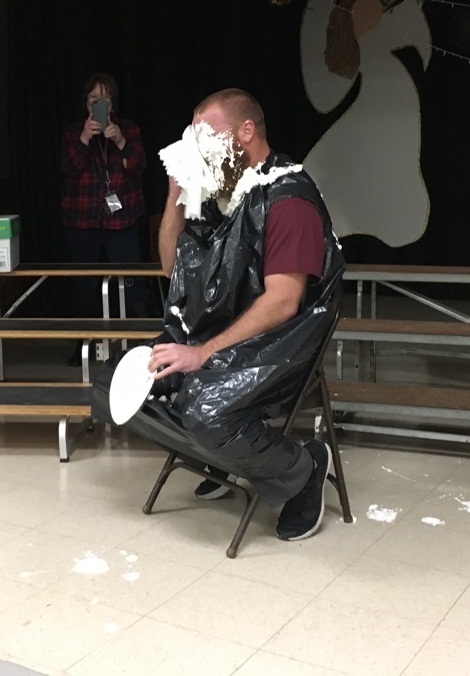 Mr. Burns gets a PIE in the FACE!
Jessica Pinkerton
Thursday, December 13, 2018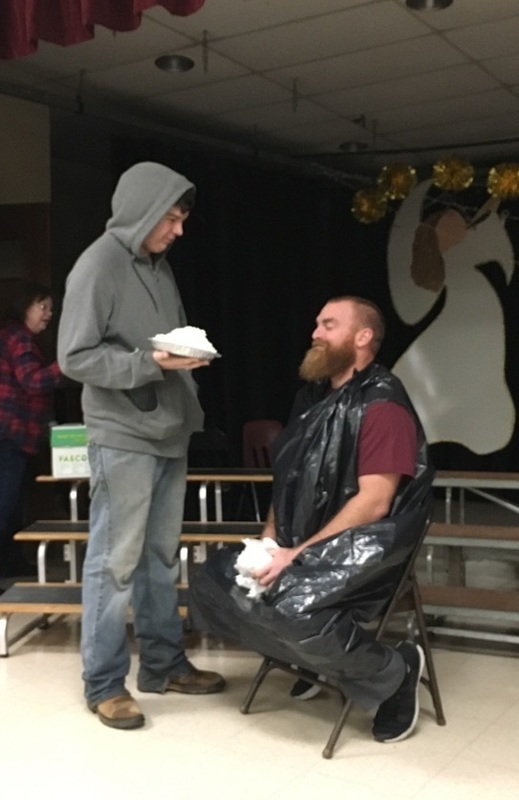 Today was the drawing to see which lucky student would be given the opportunity to put a pie in High School Principal Jason Burns's face! Justin Whitley was the lucky winner!! Way to go Justin! and Thank You Mr.Burns for being such a willing participant!!