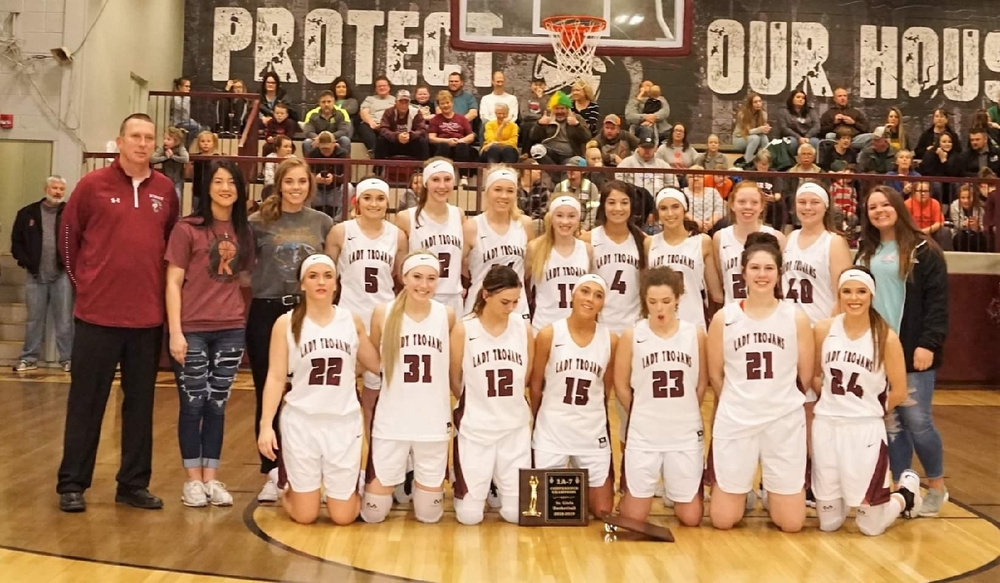 Kirby Senior Lady Trojans Take Conference And District Championship!
Jessica Pinkerton
Wednesday, February 20, 2019
The Senior Lady Trojans ended conference play as the undefeated Conference champs! The took on the district tournament held here at Kirby and made it look easy, beating both Ouachita and Blevins.
They have moved on the Regional play and begin on Wednesday, February 20 at 4 pm vs Strong. The Regional Tournament will be held at Bradley High School!
Great job ladies!!!