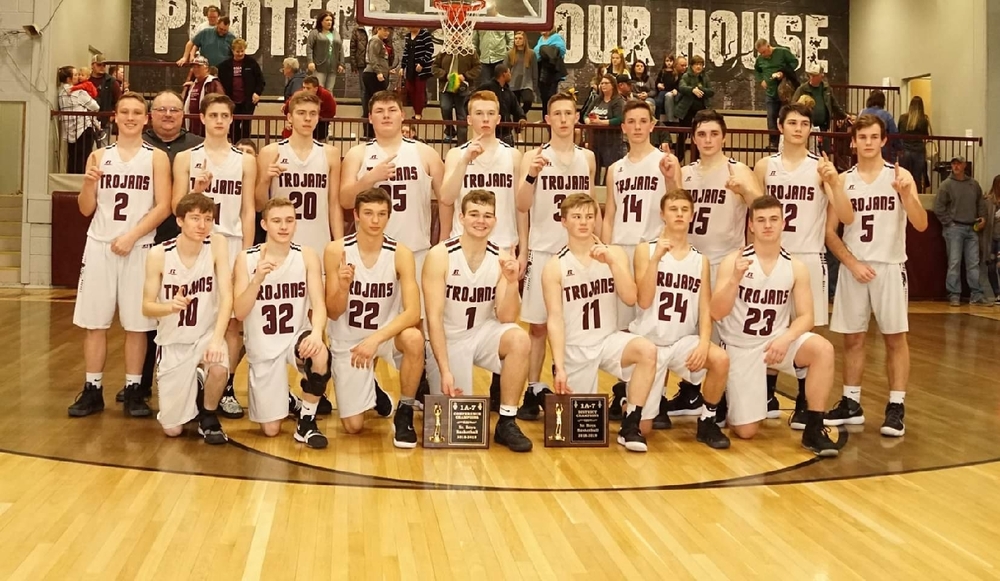 Trojans Take Conference and District Championship!!
Jessica Pinkerton
Wednesday, February 20, 2019
The Senior Boys ended their regular season play as Undefeated Conference Champs. They went into the District Tournament as a 1 seed and met some tough competition!! In front of a huge crowd, they beat Caddo Hills in overtime. They then took on Ouachita in the finals, beating them and bringing home the District Championship!!
The Trojans begin Regional play on Wednesday, February 20 at 5:30 vs Strong!!
Good Luck Guys!!!