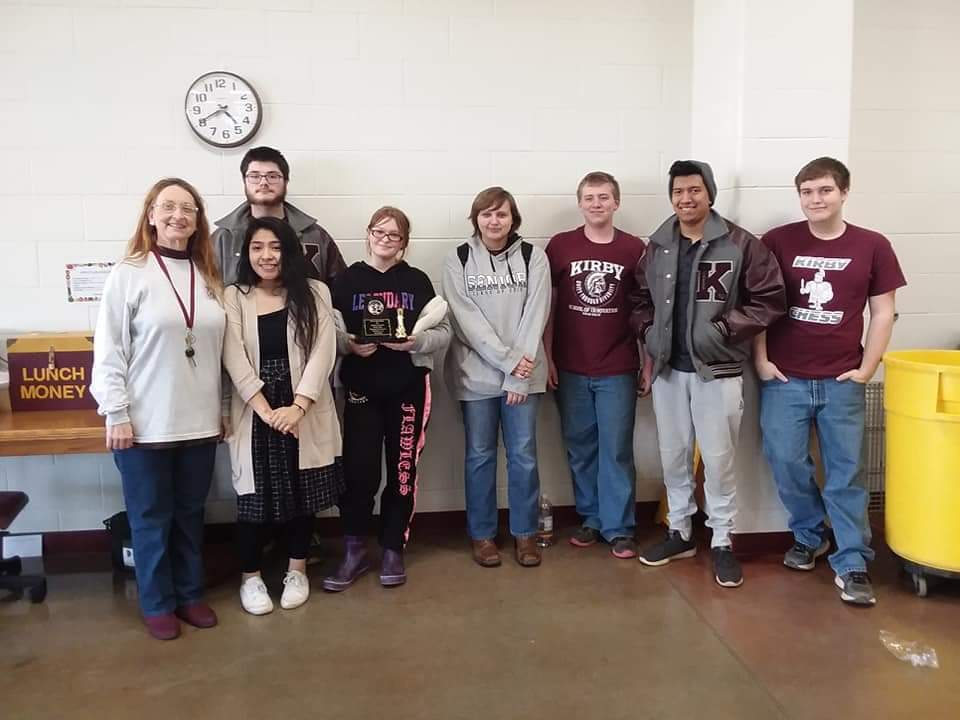 Trojan Chess Team Qualifies for State Competition
Jessica Pinkerton
Sunday, February 24, 2019
Mrs. Madsen and the Trojan Chess Team competed Saturday in a competition at Lake Hamilton High School.
In round one, the Trojans had 2 wins and 1 draw, in the second, 4 wins, in the third, 3 wins, the the fourth, 3 wins and 1 draw. After the fifth round, The Trojan Chess Team had came in 3rd place and qualified for the State Tournament!!
Way to Go Chess Team!! We are proud of you!!