4th Grade Student Sadie Tolleson received first place and Reserve Grand Champion with her booth "Sadie Tries It Before You Buy It" promoting her video series about trying new (and weird) foods! Sadie also won first place with her leather journal cover, first place with her wooden coasters she made at Artisan Camp this summer, first place with her resin and glitter paper weight, second place with her photo prop background, first place with her burnt wood picture frame and won second place with her pillow case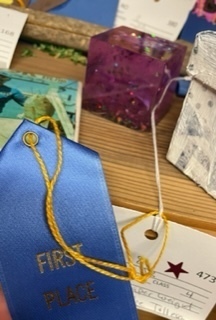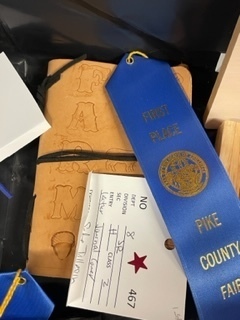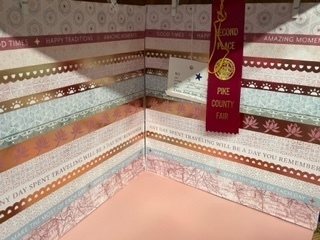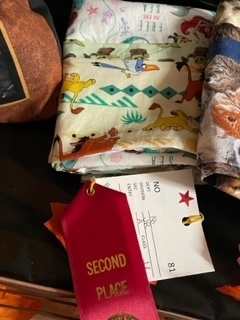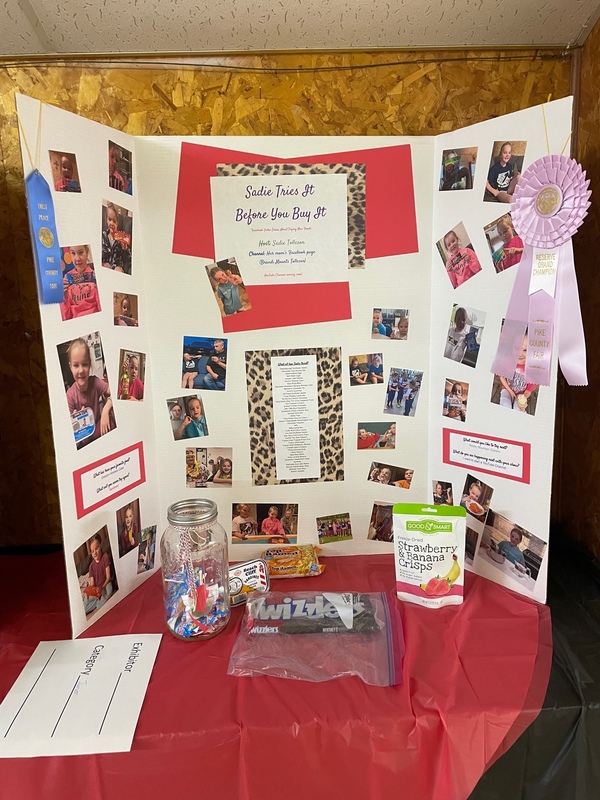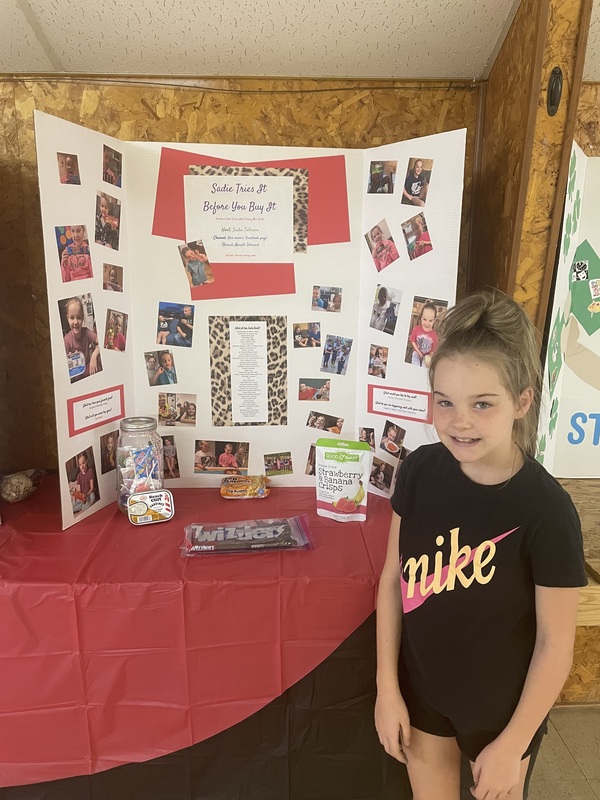 Kirby 4H received first place and Reserve Grand Champion with their booth "Kirby 4H Supports Red Ribbon Week."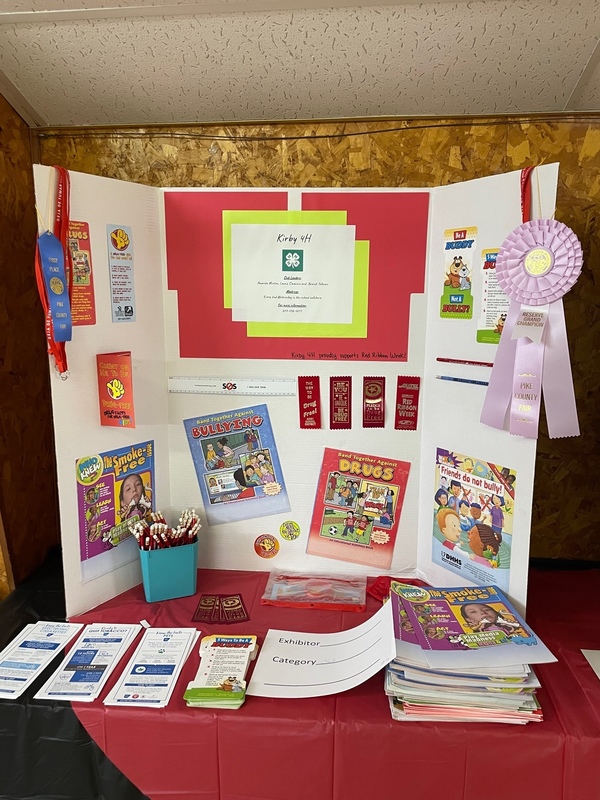 Sophomore Gus Tolleson won first place, Grand Champion and made it to the Winner's Circle with his rocking chair made in Survey of Ag class!

Junior Alexus Caldwell won lots of ribbons for her photography, quilt and wreath!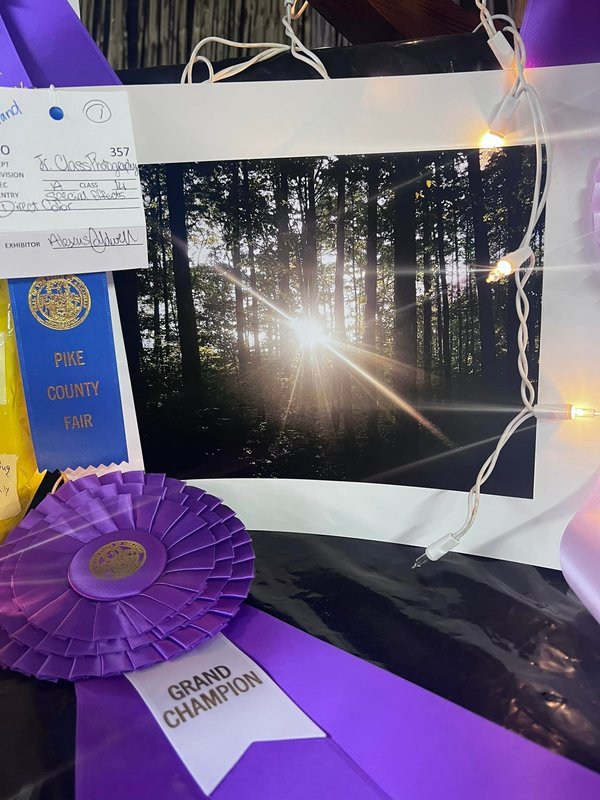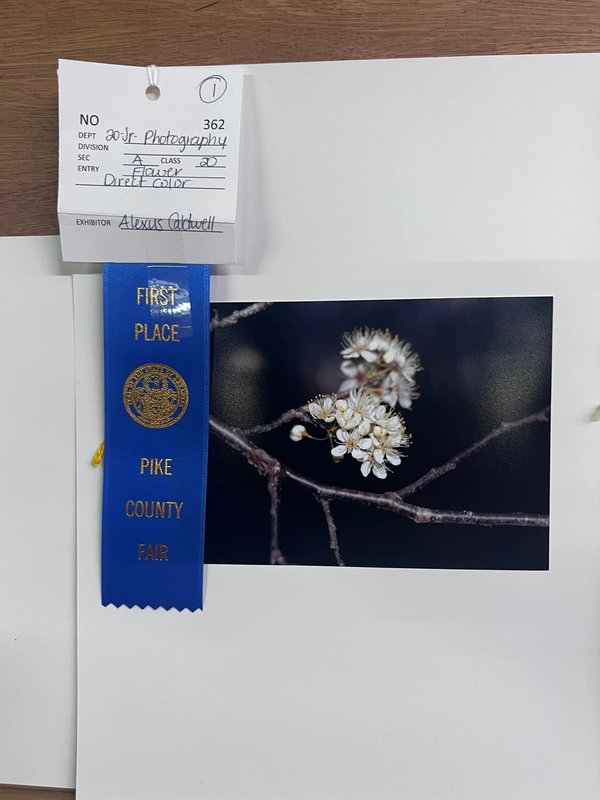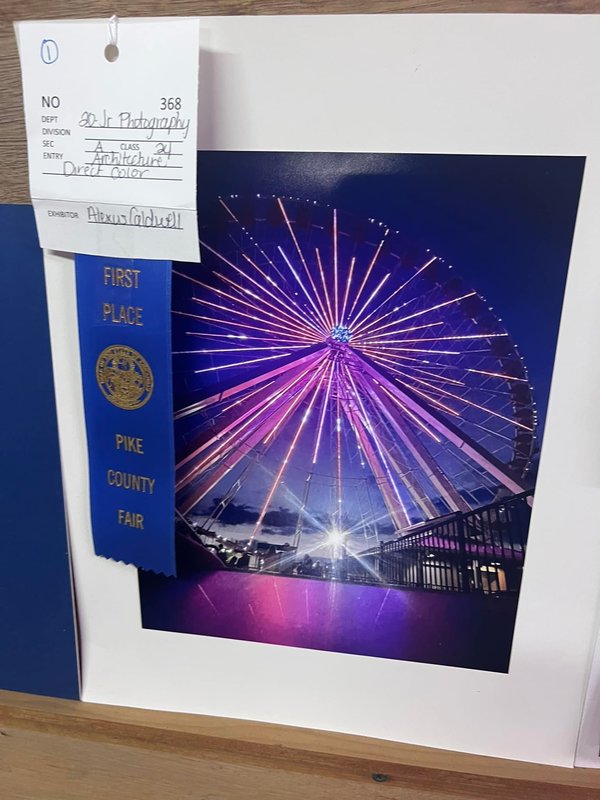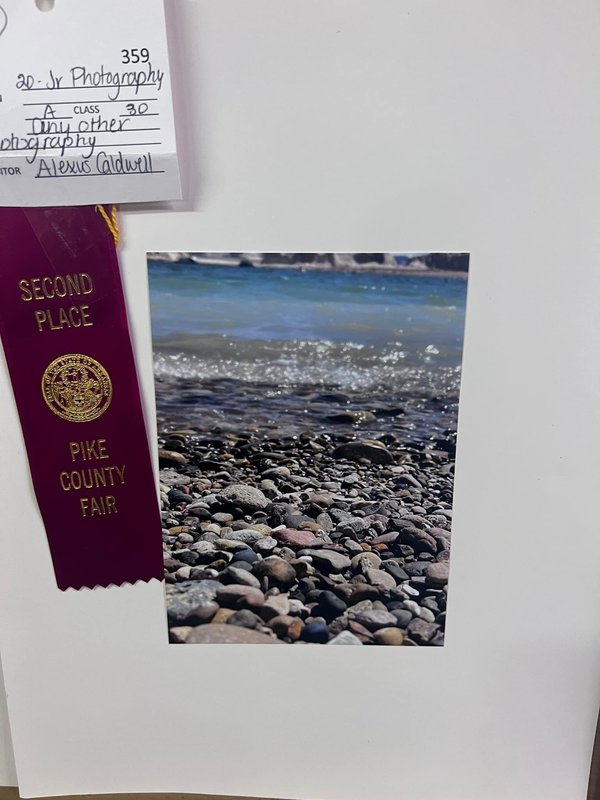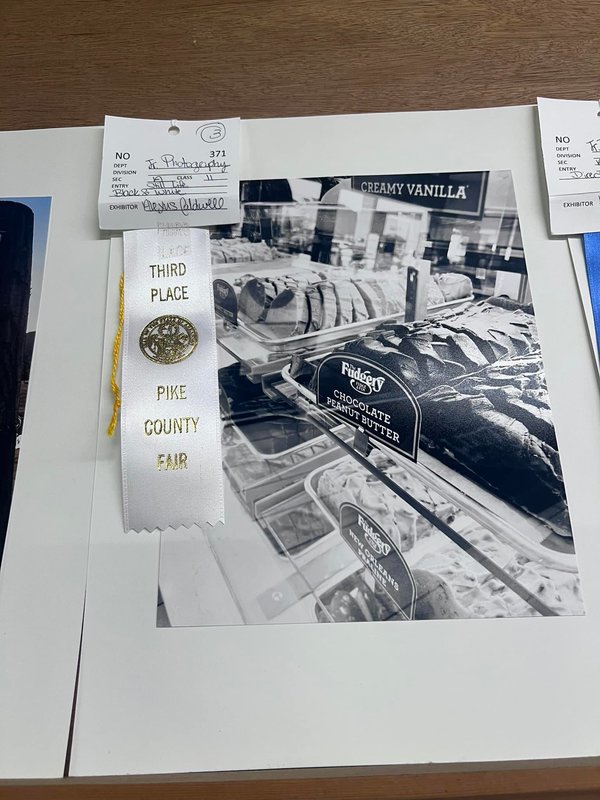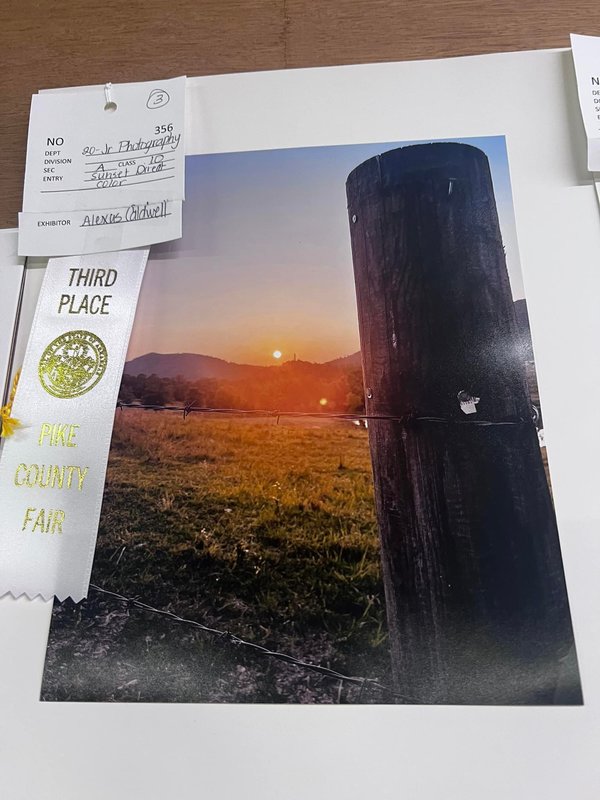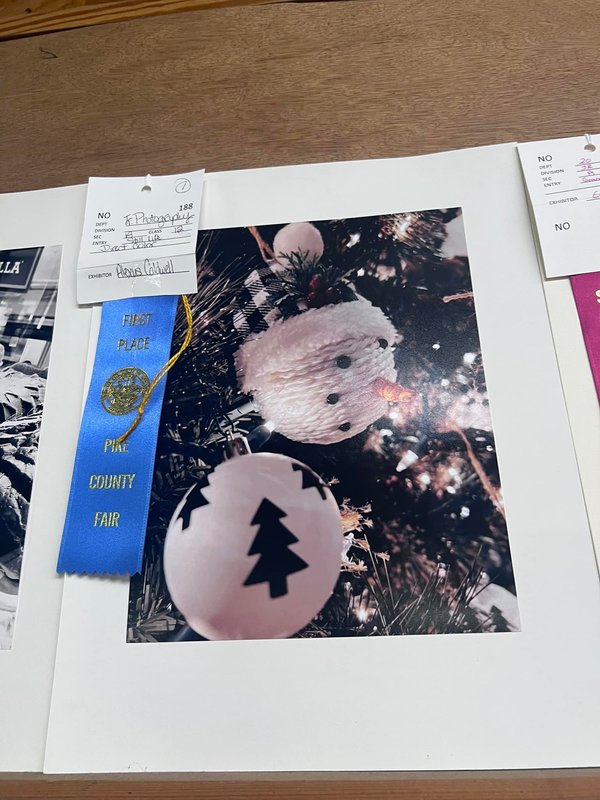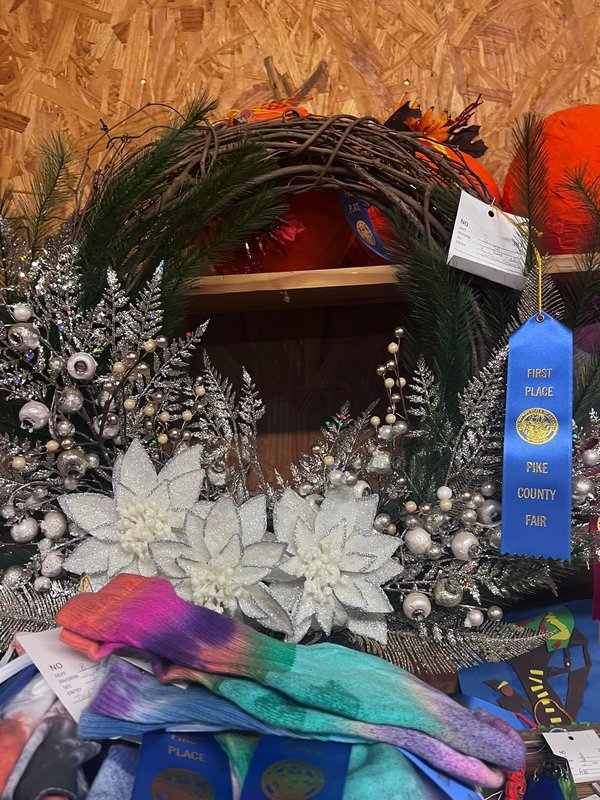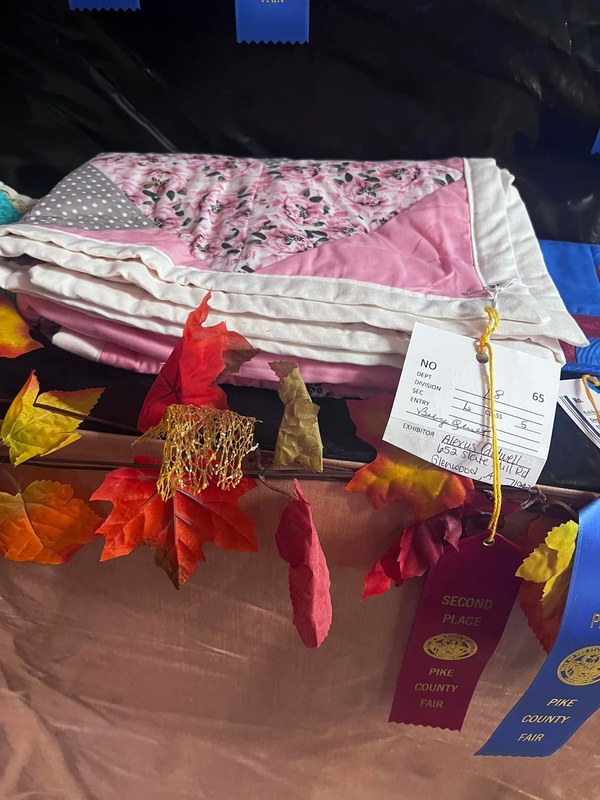 Sophomore Amanda Brock earned Grand Champion for her bug collection and her drawings earned 2 third place ribbons and a 1st Place ribbon!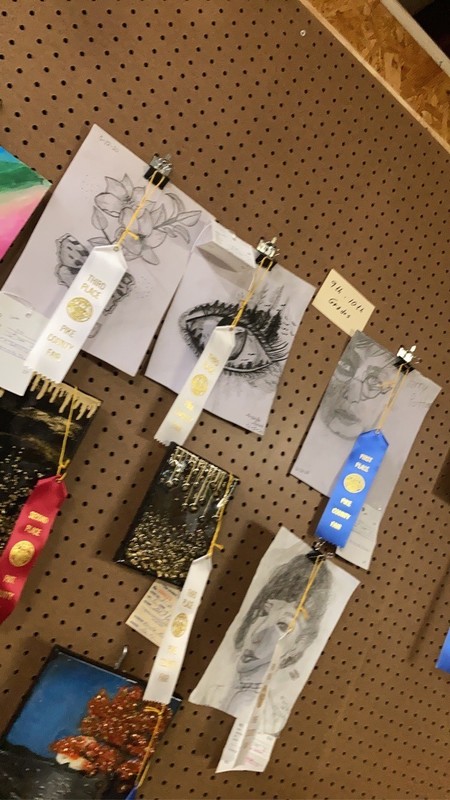 6th Grader Kendra Pinkerton earned Grand Champion on her Garlic Dill pickles, reserved Grand Champion on her Green Beans, 3rd place on her salsa and bread and butter pickles and 1st place for her pumpkin craft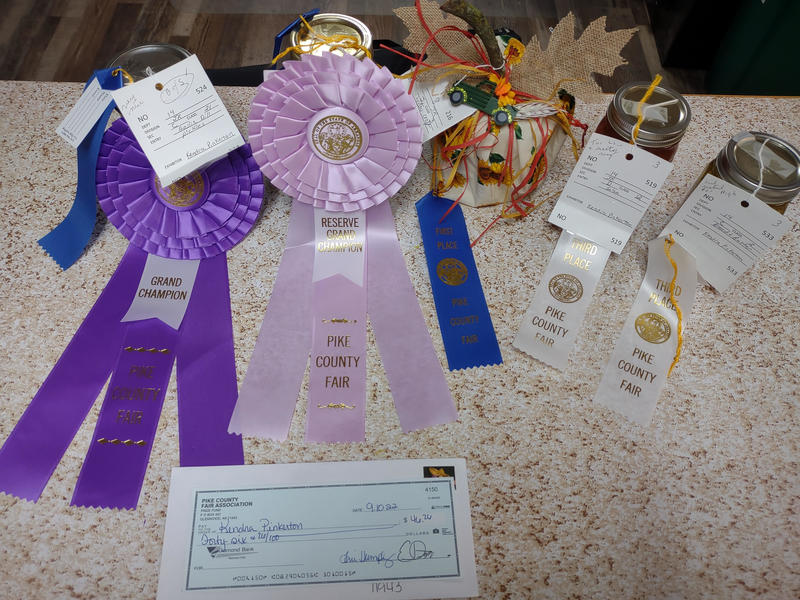 8th Grader Peyton Chambers with her Reserve Grand Champion Market Ho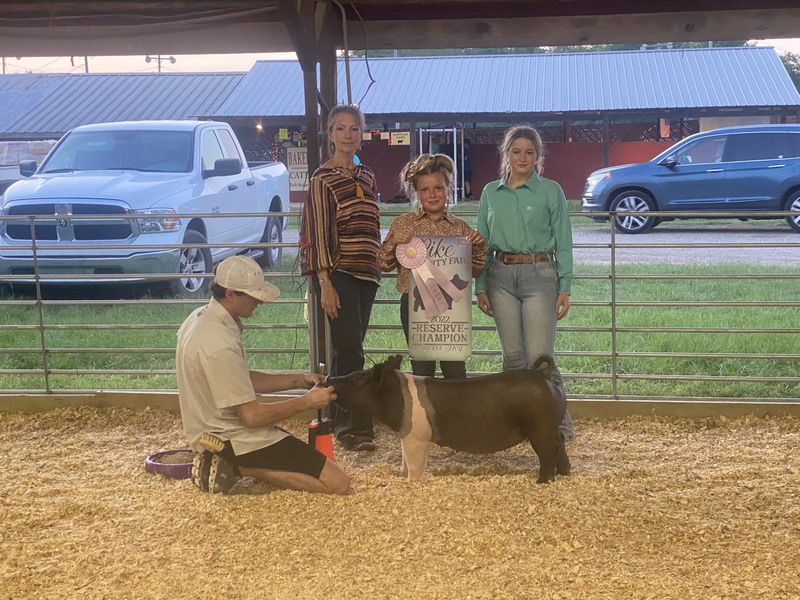 1st Grader Trace Minton Grand Pee Wee Showmanship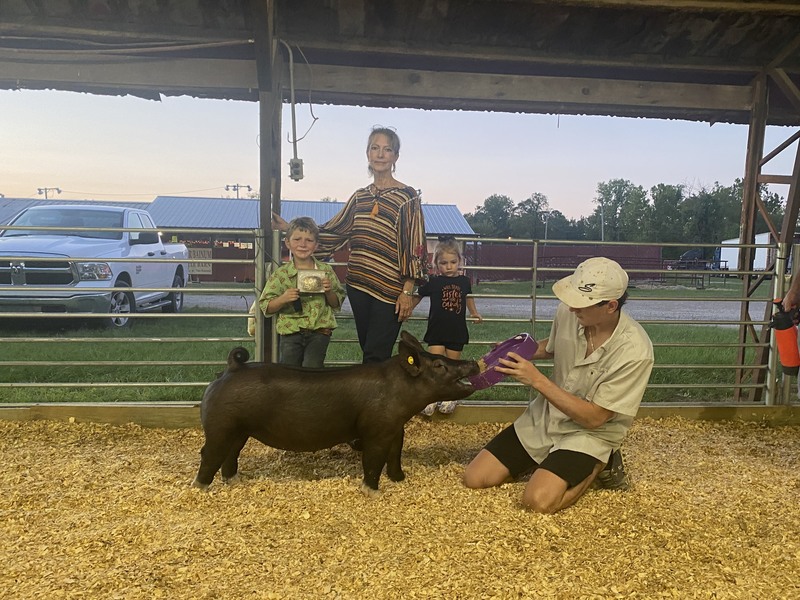 5th Grader Lilly Hainen with her Hereford named Howdy showing in the Pike County Market Show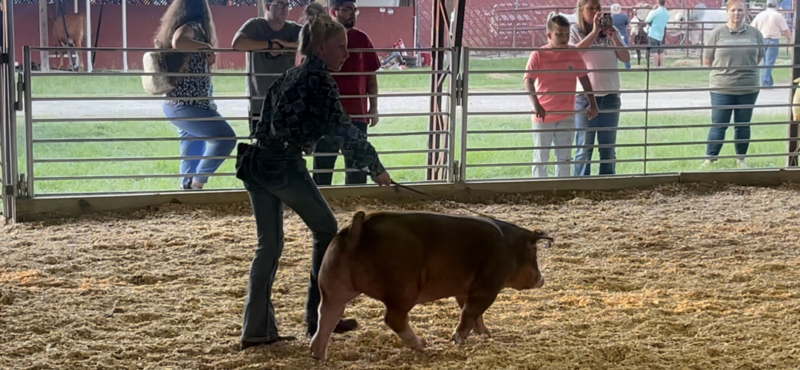 4th Grader Penny Hainen with her pig Miss Eyelashes!! Showing during the Pike County Market Hog Show.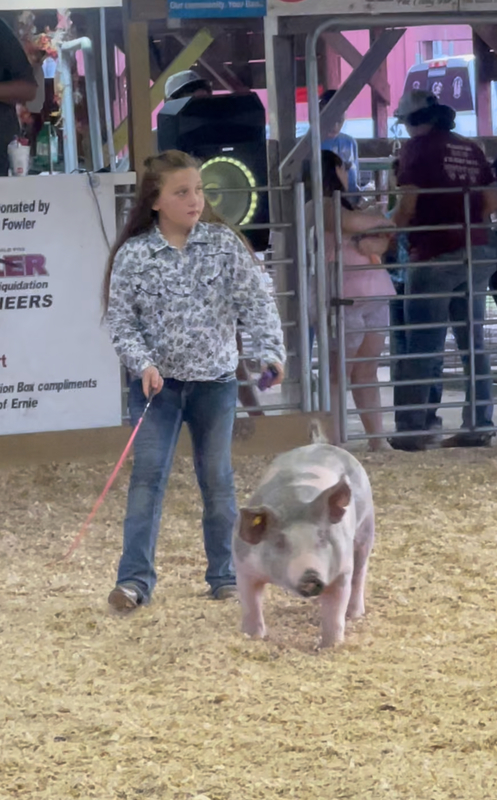 Sophomore Aiden Abbott showing his Market Hog at the Pike County Market Hog Show!!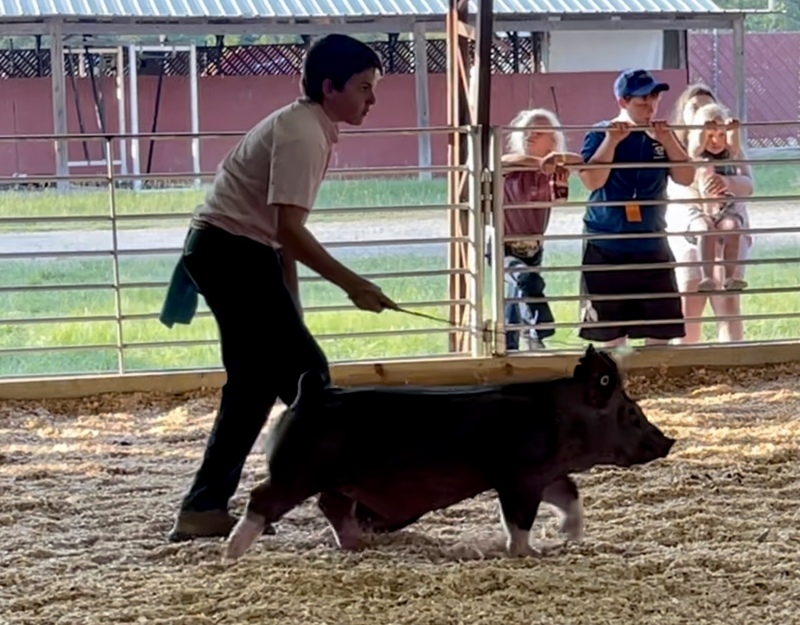 Freshman Jena Brewer Showing her Grand Champion Berk Gilt at the Pike County Fair!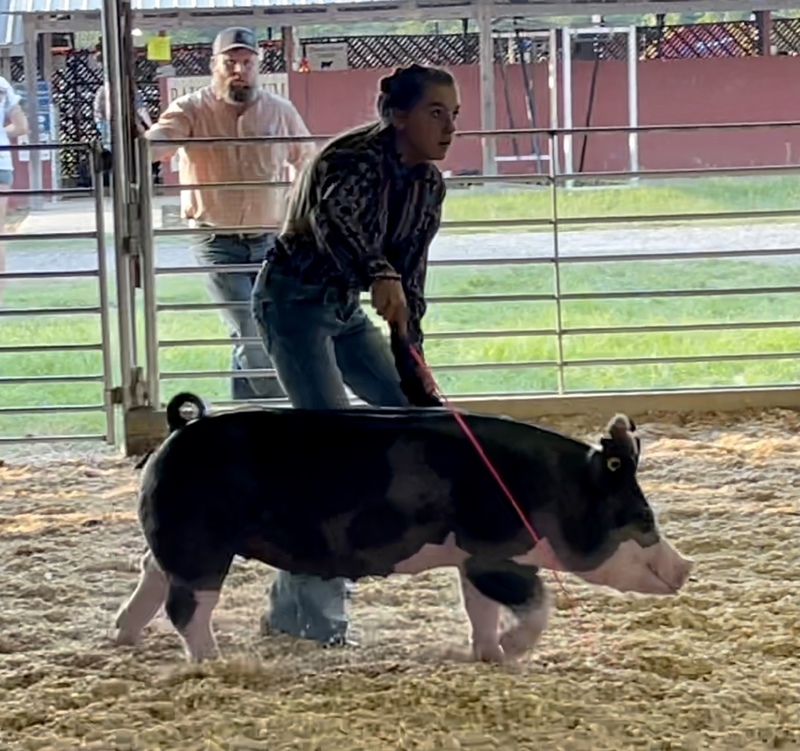 3rd Grader Kali Turner with her 3rd overall Market Hog at the Pike County Fair!!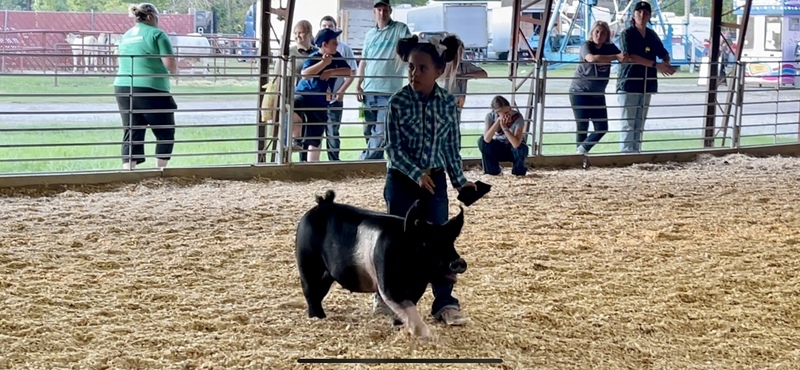 4th Grader Sadie Tolleson with her pig Dexter!!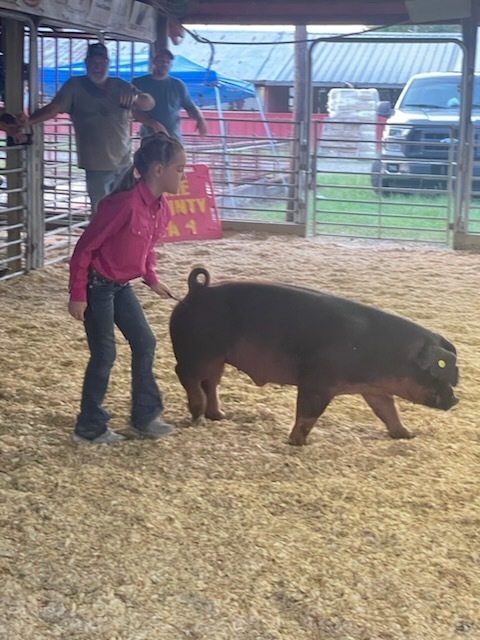 2nd Grader Hazel White showing her pig Flame!!