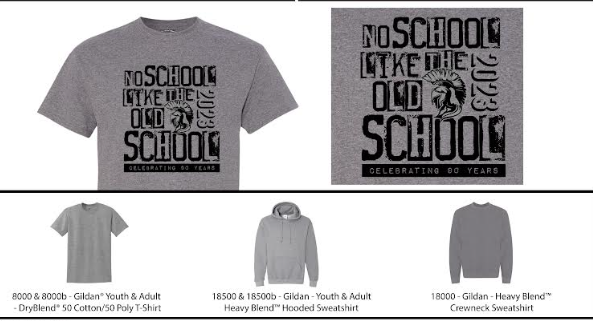 THE 2023 GRADUATES WILL BE THE 90th GRADUATING CLASS OF KIRBY HIGH SCHOOL!!! HOW COOL AND EXCITING!!! WE ARE DOING A T-SHIRT ORDER TO COMMEMORATE THIS! WE WILL TAKE ORDERS FROM TUESDAY, OCTOBER 11 THROUGH TUESDAY, OCTOBER 25!!! WE WILL OFFER T-SHIRTS & HOODIES! THE COLOR WILL BE A GRAY T-SHIRT WITH BLACK WRITING! PROCEEDS WILL BE A 50/50 SPLIT BETWEEN THE ELEMENTARY & HIGH SCHOOL OFFICES! MAKE ANY CHECKS PAYABLE TO KIRBY SCHOOL, PAYMENT MUST ACCOMPANY THE ORDER FOR THE SHIRTS TO BE ORDERED:) WE WILL HAVE ORDER FORMS AT THE FOLLOWING GAMES:
OCTOBER 11- MAROON & GRAY GAME
OCTOBER 18- ACORN GAME
OCTOBER 25- EMERSON GAME
ORDER FORMS WILL GO HOME WITH ELEMENTARY STUDENTS AND BE AVAILABLE IN THE HIGH SCHOOL OFFICE. PLEASE CONTACT MRS. KRISTINA OR MRS. LISA WITH QUESTIONS!
870-398-4211 OPTION 1 - ELEMENTARY
870-398-4212 OPTION 2 - HIGH SCHOOL
T-SHIRTS WILL BE GILDAN 50/50 BLEND
HOODIES & SWEATSHIRTS WILL BE GILDAN HEAVY BLEND