It's Homecoming Day and Gameday! Come out and watch the ceremony and then support the basketball teams as they take on the Acorn Tigers!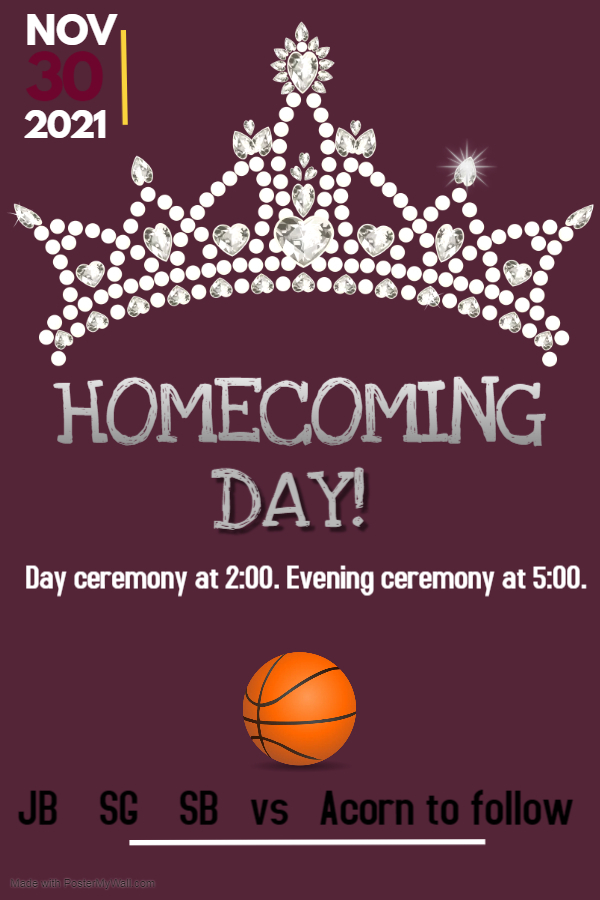 Thank you to Mr. Greg Aud and the Olds Foundation for approving our library grant proposal for the 2021-2022 school year! A portion of the grant has been used to purchase new furniture for the high school library.

Due to an accident on HWY 70, buses maybe late for pickups this morning.

Progress Report Grades have been posted to Home Access Center (HAC) for elementary and high school students. You can email me @
kristina.reid@kirbytrojans.net
if you need help with your login. No School on Monday & Tuesday for Fall Break! Enjoy & Be Safe!

REMINDER: Kirby School District will release at 1:00 pm tomorrow, November 11th.

This year we kicked off our School Based Health Center and it has been great! Heather is on Kirby campus Tuesdays from 1:30-4:30 and we offer telemed visits Monday-Thursday. We also offer flu, strep, RSV and Covid testing and much more! If you have any question about the health clinic, please feel free to call me at school during school hours at 870-398-4211. Lots of students and staff have taken advantage of this and I can tell you how this has helped parents not have to miss work or wait in the doctors office! Our goal is to keep kids in school and healthy! - Nurse Alissa Kelley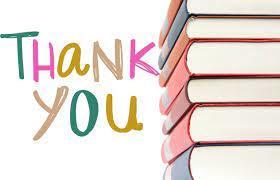 Book Fair will be open to parents/community on FRIDAY, November 5th from 10:00 a.m. - 12:00 p.m.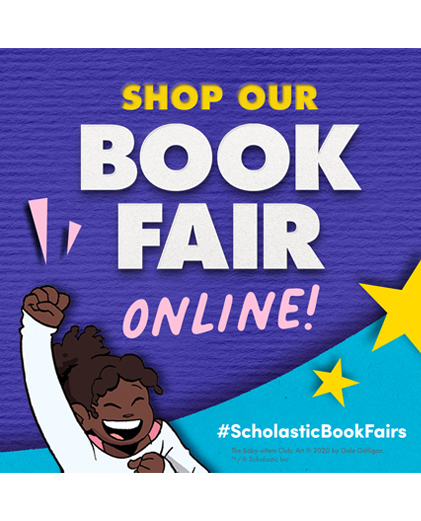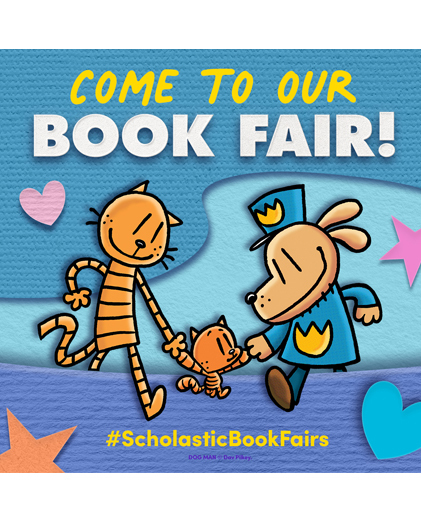 Southern Bancorp, in partnership with Arkansas Hunters Feeding the Hungry, donated 440 Wild Game snack sticks to the Kirby School Backpack program. This organization takes meat donations from deer hunters and processes them into sticks at 70 locations across the state. Pictured are: Ronnie Ritter, AR Hunters organization Southern Bancorp: Tamara Horn Marliz Garcia Colby Brock Courtney Porter Kirby High School Principal Jason Burns. Kirby School Counselor Brandi Tolleson Kirby Undirty Dozen/PPYC members: Taylor Kelley T.J. Cooper Alexus Caldwell Walter Plunkett Cameron Johnson Jackson Furr Website: arkansashunters.org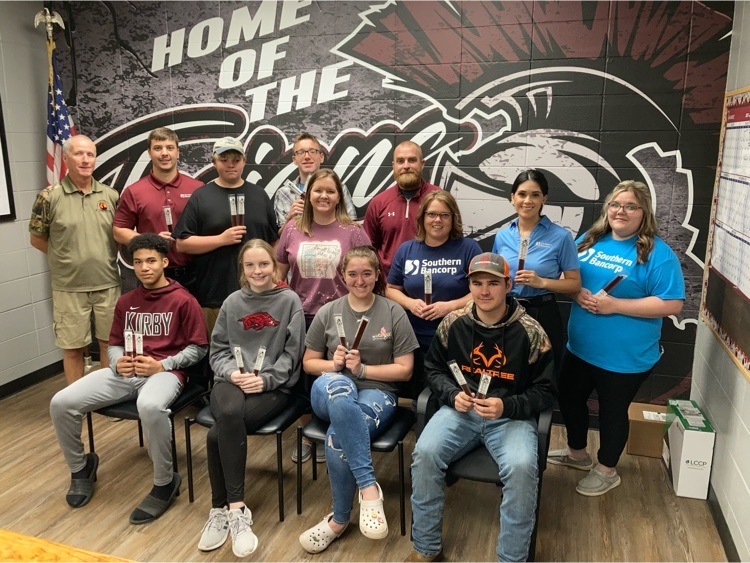 Kirby schools Umpire bus route is running late!! Sorry for any inconvenience!

Nurse Alissa and Kirby School District would like to say a big Thank You to Kerry and Callie from Natural Hearing Centers in Hot Springs for coming to Kirby campus to perform hearing screens on staff and faculty for free! We appreciate it very much! I highly recommend them coming to your campus if they have not already.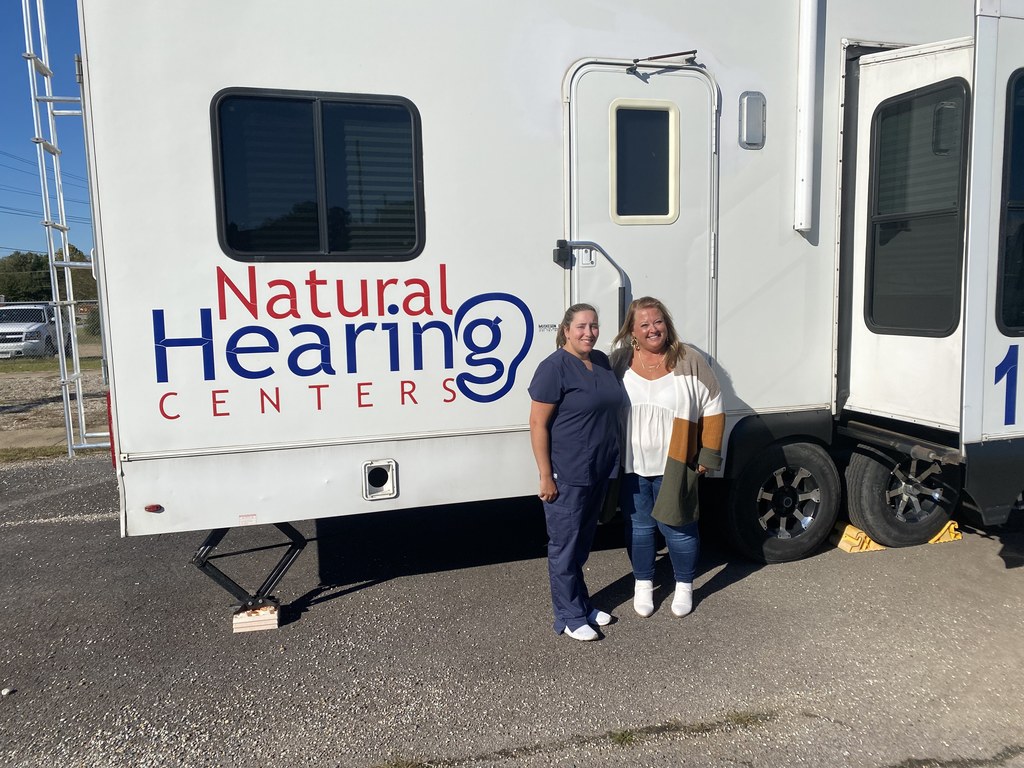 Our FCCLA attended the District FCCLA Meeting today!! Jolie Brewer was selected as a State Officer Candidate and Amanda Brock was elected as District Vice President of Membership!!!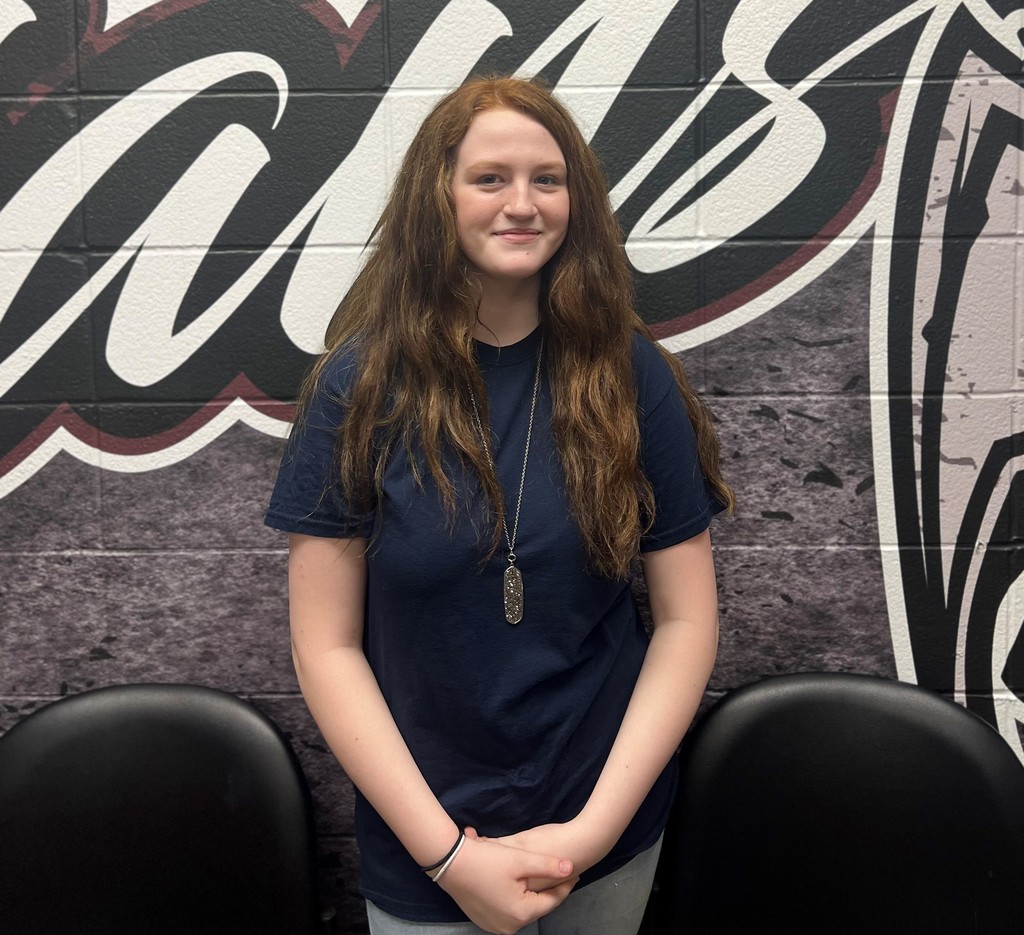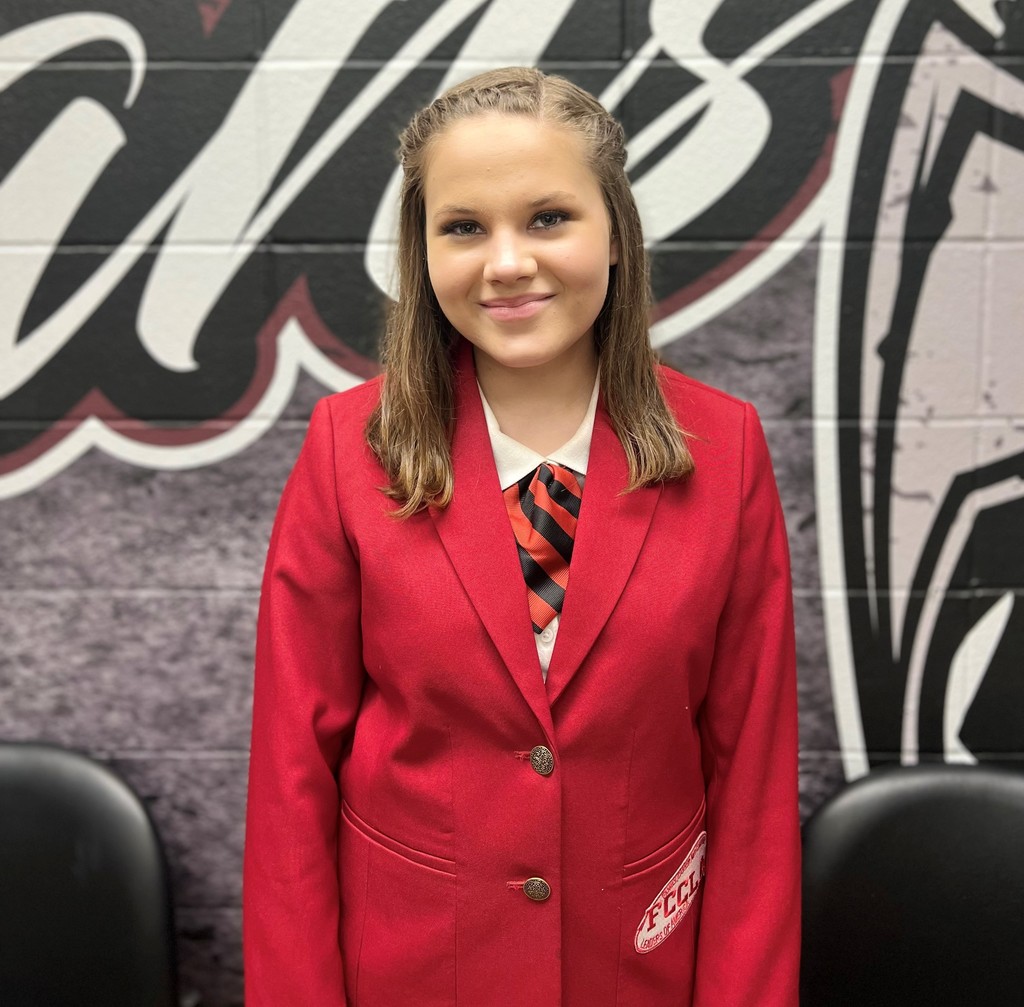 Kirby School District and Trojan Athletics would like to give a huge, heart felt THANK YOU to Simon Mack Shelter Insurance for his donation of 100 cases of water!!!! We love and appreciate you Simon!!! #TrojanNation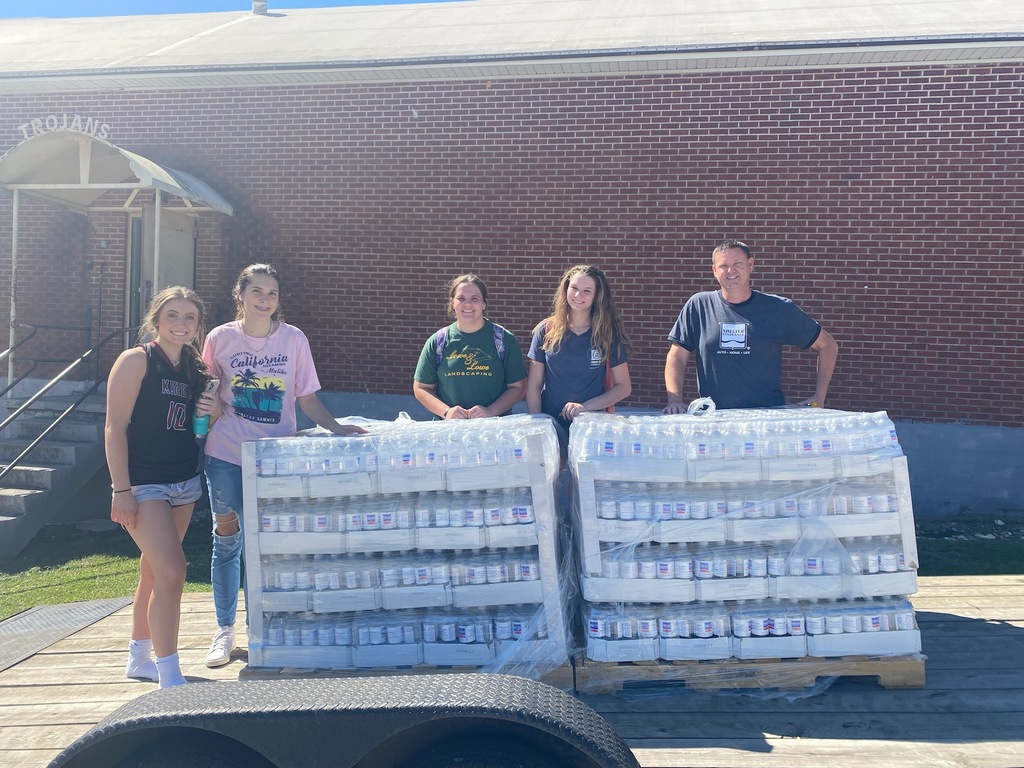 if basketball season is your favorite season, don't miss out!! Get your Trojan Season Pass Today!!!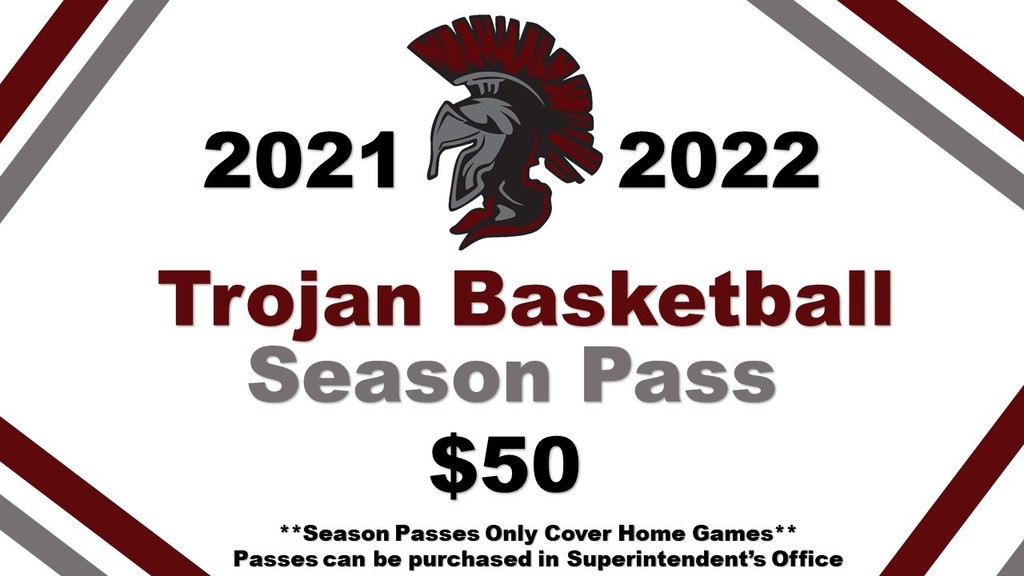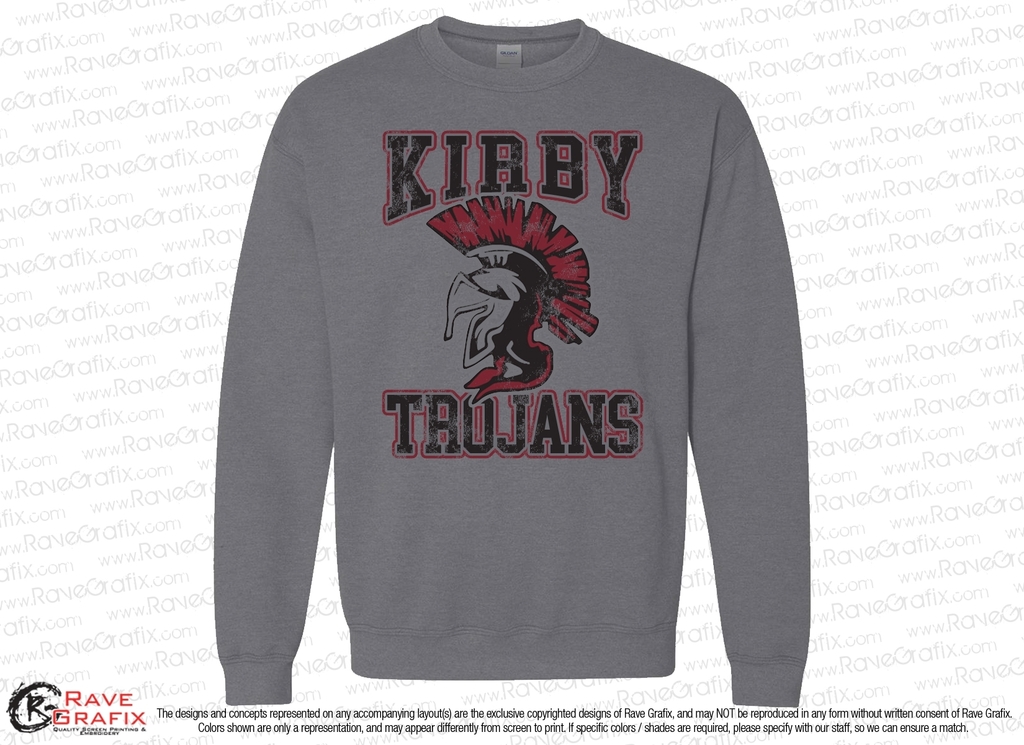 Students and Faculty gathered around our flagpole this morning to share a moment of prayer. Mrs. Carrie Jo Cook read scripture and spoke and KHS Junior Jenna Bailey led the group in prayer. We are blessed with an amazing student body, faculty and #TrojanNation!

On Wednesday, September 22nd, students will be gathering at our flagpole at 7:30am for prayer. We ask that all parents who drop their children off in the car line to be vigilant of students as they gather. This is a student organized event.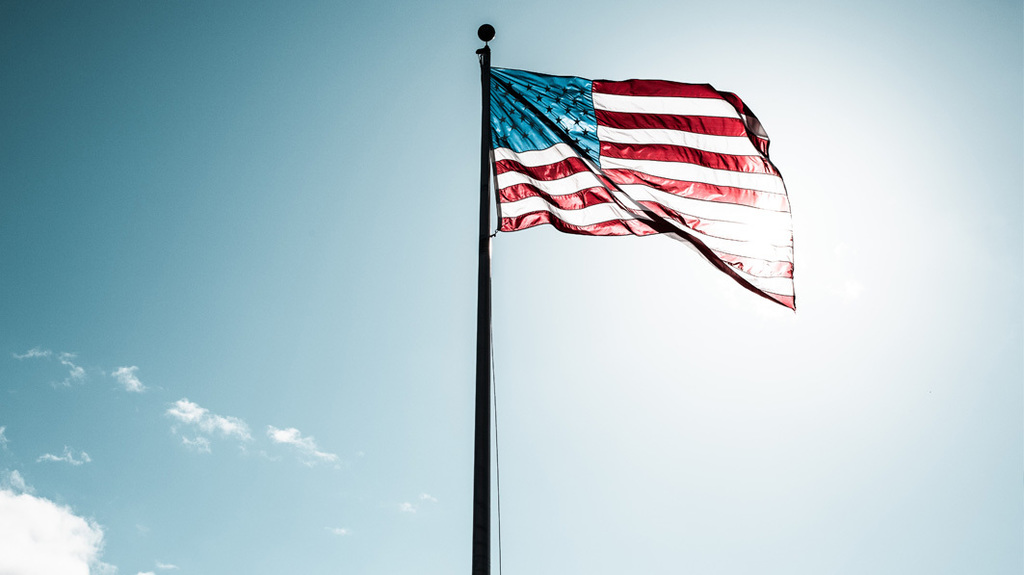 Kirby Robotics is selling team T shirts to support the High School and elementary teams this year. We have attached an online order form here to help with ordering. We will take orders until October 15th. We expect to have the shirts by October 30th. We have two shirts designs. The T shirt for the High School team has FRC and BEST team numbers, and the T shirt for the elementary team has Junior Robotics. The backs of both shirts will bear the logos of our various sponsors. The price for either design is $15 for any size up to Adult XL, $17 for Adult 2XL and $18 for Adult 3XL. We will contact everyone who orders shirts to arrange for payment. We will need money by October 15th.
https://docs.google.com/forms/d/e/1FAIpQLScOZKQ8evqLrKYyT_XWgUADfEaLvRxOtIZ7hFuk7w6PbfHmog/viewform?usp=sf_link